Welcome to the latest edition of the
Agilent 2015 Genomics Quarterly
Your local account manager representing K'(Prime) Technologies is Shaelen Konschuh. Please feel free to utilize Shaelen for all of your Agilent genomics-related needs. For your convenience, we have included a brief overview of our portfolio below.
Agilent has a large support team. If you require assistance trouble-shooting or developing new applications, or are simply curious about Agilent genomics solutions that could complement your workflow, do not hesitate to contact Shaelen.
Recently there have been several exciting new additions to Agilent's portfolio of genomic solutions. Check out the latest news and follow the header links below for more information.
Introducing...

The first comprehensive target enrichment panel for the simultaneous detection of copy number variations, loss of heterozygosity, and targeted mutations
ONE Revolutionary Assay
OneSeq targets genome-wide CNVs, disease-associated ClinGen regions, and custom or catalog exon panels – all in a single assay.
ONE Simple Solution
Agilent's SureCall software allows you to integrate data analysis for all of your variants and analyze, visualize, and contextualize your OneSeq data.
ONE Streamlined Workflow
OneSeq provides a more efficient, cost-effective, and targeted workflow compared to whole genome sequencing, while providing a more complete picture than other target enrichment systems.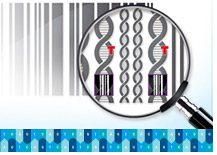 High sensitivity targeted sequencing for the reliable detection of mutations present at below 1% allele frequency
Ideal for your cancer genetics or immunological diversity applications, or any other application requiring the detection of rare somatic variants in heterogenous cell populations.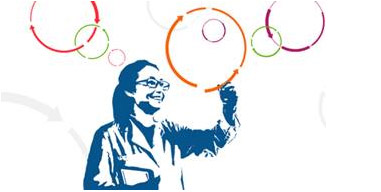 30% Off Introductory Promotion!

Quickly assemble customized vectors in your own laboratory for your specific cloning and expression needs. As your research progresses, SureVector gives you the power to easily adapt your experiments and eliminates the necessity of ordering new vectors.
Fast and Flexible
SureVector modular cloning allows you to progress from
constructing your assembly to screening colonies within 24 hours.
Easy to Use
Your SureVectors are constructed in a single tube and fit seamlessly into your labroratory's existing cloning workflows.
Reliable and Precise
SureVector has been extensively tested and is guaranteed to assemble into a functional vector.
*Blue text indicates hyperlink to additional information on website*
Agilent is committed to respecting and protecting your privacy. To view the promises that we make to you regarding your personal information, please view Agilent's
privacy statement
. For questions related to privacy, please send your inquiry to
privacy_advocate@agilent.com
. If you prefer not to receive promotional e-mails from Agilent in the future, you can
unsubscribe
at any time. You can also
update
your e-mail address, contact information, or interest profile to ensure you receive the most relevant information.