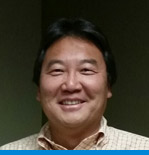 WELCOME, KEN CHONG, OUR NEW BUSINESS MANAGER!
Ken Chong is the new Business Manager responsible for the service line offered by KPrime. Prior to KPrime he was the General Manager of Core Laboratories in Canada. He has a BSc in Chemistry and Biochemistry from the University of Victoria and Chemistry PhD and MBA degrees from the University of Calgary. When not working Ken enjoys being active outdoors and playing squash. He looks forward to meeting all KPrime clients in the near future.



AGILENT ENABLES BREAKTHROUGH IN HEART DISEASE AND DIABETICS RESEARCH
Using Agilent's state-of-the-art analytical instrumentation and software solutions, MGH researchers have been able to measure more than 300 chemicals involved in the body's metabolism. Dr. Robert Gerszten his team have identified several chemicals that become elevated up to 12 years before symptoms of diabetes and heart disease become apparent.



HOW "AGILENT" GOT ITS NAME.
Do you want to know how Agilent got its name? There are many stories about the naming of Agilent. Perhaps you have heard more than one of them...
READ THE FULL STORY!


AGILENT AND THE SEARCH
FOR LIFE ON MARS
This week, the U.S. National Aeronautics and Space Administration announced evidence of liquid water currently flowing on the surface of Mars. Earlier, NASA had found evidence that an ocean of water may once have covered a quarter of the planet. These discoveries add to the exciting possibility that life exists - or once existed - on Mars.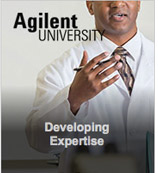 NEW AGILENT UNIVERSITY:
CLASSES & TRAINING - CROSSLAB
Agilent University provides online, on-site and classroom training and education to laboratory staff, helping expand skills and improving lab productivity.



AGILENT AND THE RETURN OF
THE WOOLLY MAMMOTH
Michael Crichton's 1990 novel Jurassic Park used ancient dinosaur DNA to create new specimens. While bringing dinosaurs back is not likely in the real world (dino DNA is too degraded to work with), scientists are actively researching the possibilities of "de-extinction." One possible candidate is the passenger pigeon.


CRITICAL INSIGHT INTO CRIME SCENE
INVESTIGATION WITH FTIR SPECTROSCOPY
FREE Webinar • Tuesday, October 27, 2015 • 2:00 p.m. ET; 11:00 a.m. PT


Whether testing for poisons in a forensics investigation, analyzing explosives and their residues, checking a crime scene for illicit drugs and their precursors, or analyzing fingerprints — FTIR (Fourier Transform Infrared spectroscopy) technologies offer critical insight into crime scene samples both in the field and in the lab.

What you'll learn:
NEW mobile FTIR Forensic Analyzers and In Lab FTIR Imaging techniques, which are powerful tools for forensic analysis, enable sampling of solids, liquids, air, gels, foods, explosives, paint residue, and even soils at a crime scene
Using mobile instruments for lab quality results in the field that are cost effective and well suited for at-scene and field lab use
How to take sample characterization to the next level with in lab FTIR Imaging Macro ATR FTIR imaging spectroscopy
How to get fast and easy analysis of fingerprints, even from regions of a specimen that are difficult to sample
How to detect of an exogenous substance (the drug paracetamol) on a suspect's fingertips will also be demonstrated
SIGN UP TODAY!
UPCOMING AGILENT EVENTS


October 2015


Agilent ASTS Michigan Series
Location:
Radisson Plaza Hotel at Kalamazoo Center
100 West Michigan Avenue
Kalamazoo, MI 49007
Date: October 20, 2015

Agilent ASTS Michigan Series
Location:
DoubleTree By Hilton Grand Rapids Airport
4747 28th St SE
Grand Rapids, MI 49512
Date: October 21, 2015

Agilent Workshops – Gulf Coast Conference
Location:
NRG Park
One Reliant Parkway
Houston, TX 77054
Date: October 20-21, 2015

Northeast Laboratory Conference
Location:
Holiday Inn By-the-Bay
88 Spring St
Portland, ME 04101
Date: October 20-22, 2015

AAPS
Location:
Orange County Convention Center
Orlando,FL
Date: October 25-29, 2015

FSEA - Florida Society of Environmental Analysts
Location:
Hyatt Regency Pier Sixty-Six
Ft. Lauderdale, FL
Date: October 28-30, 2015

MWACD
Location:
Kansas City Marriott, Country Club Plaza
4445 Main Street
Kansas City, MO
Date: October 28-30, 2015







METROHM SCHEDULE 2015


October 2015


Gulf Coast Conference (GCC)
Location:
Buffalo, New York
Date: 10/20/2015 - 10/21/2015

NIR Application Training
Location:
Buffalo, New York
Date: 10/20/2015 - 10/23/2015

Rapid Moisture Analysis, Spectroscopy & Industrial IC Seminar
Location:
Buffalo, New York
Date: 10/21/2015

American Assn. of Pharmaceutical Scientists (AAPS)
Location:
Orlando, FL
Date: 10/25/2015 - 10/29/2015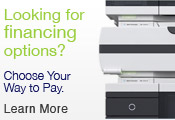 PROTECT YOUR INVESTMENTS

An instrument failure is serious business. It wastes time, sample, effort and money. Worst of all, it throws your lab off schedule – hurting your overall productivity, causing you to miss important deadlines and even calling your lab's overall reliability into question!

WE HAVE YOU COVERED




KEEP UP-TO-DATE WITH THE LATEST INDUSTRY NEWS.
Sign up for our e-Newsletter
and get updates on:
Laboratory Solutions
Latest Products
Events & Seminars
Promotions
Maintenance Tips
Application Notes
Field Tested Results
Get to know us
And Many More!

SIGN UP HERE