Is this email not displaying correctly?
| | | |
| --- | --- | --- |
| | toll free 1.866.577.4638 fax 403.226.5738 | |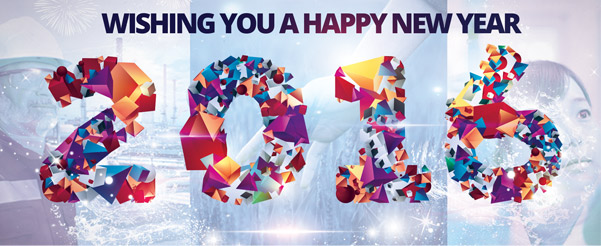 AGILENT ACQUIRES
SEAHORSE BIOSCIENCE
Agilent adds a revolutionary technology for disease research with its acquisition of Seahorse Bioscience, an industry leader in cellular metabolism (the study of chemical processes that occur within a cell). The ability to see what is going on inside of a cell is tremendously important.


AGILENT IS RECOGNIZED
(AGAIN) AS A BEST
EMPLOYER
Chemical and Engineering News has selected three companies that best provide their employees with "an interesting and stimulating work environment, coupled with excellent financial rewards and benefit packages." Agilent is one of these "cream of the crop" employers. The C&E News article includes several comments from Chris Swenson, Agilent's vice president of Total Rewards.


2016 METROHM USA YOUNG CHEMIST AWARD
Attention students! Submit your abstract for the 2016 Metrohm USA Young Chemist Award for the chance to win $10,000!!


AGILENT AIDS A MURDER
INVESTIGATION
January 9 is the birthday of Professor Sir Alec John Jeffreys, the British geneticist who invented DNA fingerprinting and created the field of forensic DNA. Jefferys remembers the exact moment his life changed on September 10, 1984 at 9:05 am, when he unexpectedly observed unique similarities and differences in the DNA of a technician's family members.


GIANT VIRUSES ARE
THAWING OUT IN THE ARCTIC
Whether or not you believe in global warming and global climate change, it is undeniable that the polar icecaps are melting at an accelerated rate. As this happens, melting arctic ice is releasing organisms that have not been seen on Earth in thousands of years.


A GIFT FOR YOU: THE AGILENT
2016 CALENDAR
Among Agilent's biggest strengths are its people. We succeed thanks to the talent, diversity and innovative ideas of our 12,000 employees around the world. One way we foster community, culture and diversity in Agilent is through an internal monthly photo contest for employees, by employees.


UPCOMING AGILENT EVENTS
FOR UNITED STATES &
CANADA

January 2016

Agilent LC/MS Preventative Maintenance Workshop
Location:
Princeton University
New Frick Chemistry Building
Room A57
Princeton, NJ
Date: January 28, 2016

February 2016

Capture. Analyze. Share. Agilent OpenLAB Workshop
Location:
Courtyard Boston Cambridge
777 Memorial Dr.
Cambridge, MA 02139
Date: February 2-3, 2016

Agilent OpenLAB ELN Workshop
Location:
Courtyard Boston Cambridge
777 Memorial Dr.
Cambridge, MA 02139
Date: February 4, 2016

March 2016

The Future of Genomic Medicine IX
Location:
Scripps Institution of Oceanography
La Jolla, California
Date: March 3-4, 2016




LOCAL METROHM WEBINAR
SCHEDULE 2015

February 2016

Optimizing Sample Analysis within the Constraints of Regulatory Methods: taking environmental water analysis to the next level
Location: Webinar
Date: February 2, 2016
Time: 02:00 PM Eastern Standard
Duration: 1 hour






PROTECT YOUR INVESTMENTS

An instrument failure is serious business. It wastes time, sample, effort and money. Worst of all, it throws your lab off schedule – hurting your overall productivity, causing you to miss important deadlines and even calling your lab's overall reliability into question!

WE HAVE YOU COVERED




KEEP UP-TO-DATE WITH THE LATEST INDUSTRY NEWS.
Sign up for our e-Newsletter
and get updates on:
Laboratory Solutions
Latest Products
Events & Seminars
Promotions
Maintenance Tips
Application Notes
Field Tested Results
Get to know us
And Many More!

SIGN UP HERE



Unit 105, 90 Freeport Blvd, NE, Calgary, AB, Canada T3J 5J9

| toll free 1.866.577.4638 | info@kprime.net | www.kprime.net
Keep up-to-date with the latest K'(Prime) news by subscribing to our Quarterly Newsletter! Subscribe
Questions? Comments? Feedback? Contact your local representative today
We sent out this message to all existing Agilent Technologies and K'(Prime) Technologies customers.
If you no longer wish to receive these emails, simply click on the following link: Unsubscribe
©2016 K'(Prime) Technologies. All rights reserved.