Welcome to the latest edition of the
K'Prime 2016 Quarterly Newsletter

KPrime is pleased to announce their partnership with Sartorius. Sartorius exemplifies the qualities of a company that KPrime wants to be partnering with - trust in a strong brand that stands for quality and innovation in the lab for decades.

For over 140 years Sartorius has been utilizing the latest scientific expertise to manufacture innovative products. It all started at the University of Goettingen when former "university mechanician" Florenz Sartorius laid the cornerstone for the company. In 1870, Sartorius went into business by setting up his precision mechanical workshop, "Feinmechanische Werkstatt F. Sartorius."

Today, Sartorius offers high end laboratory balances and water systems as well as sophisticated solutions for liquid handling, filtration and fermentation.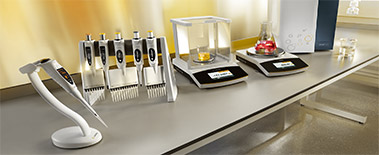 Metrohm Karl Fischer



GUARANTEED FAST




Tired of waiting for a Karl Fischer vessel to condition? Frustrated by long analysis times?



Pairing the right KF techniques with optimized titration methods makes a difference and that's exactly what Metrohm Technical Sales Reps do.

A major chemical manufacturer asked Metrohm Technical Sales Rep, Trevor, to help when they faced long conditioning and analysis times with competitive instruments. He helped them actualize a 30% efficiency gain — proving Metrohm is simply faster at Karl Fischer titration.



Sartorius Tacta Mechanical Pipettes


Sartorius proudly presents Tacta, the new premium mechanical pipette with superb comfort and reliability. Tacta makes pipetting effortless and safe, while producing accurate and reliable results time after time.



Sartorius Arium Mini


The arium® mini is exclusively made of high-grade materials. With its intuitive operator guidance, closed bag system and the practical arium® aqua stop, the unit is ideal for a daily consumption of up to 10 liters of high purity water.


See Agilent Art Conservation in Action!


Agilent instruments are used to investigate paintings, documents, photographs, statuary, architecture and tapestries. They can also help determine the effects of aging, including damage caused by ultraviolet, thermal and environmental pollution.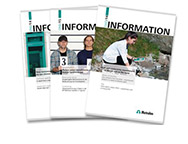 Check out the Metrohm Information Catalogue!




Metrohm Information - Analytical Technology in Action


Learn in depth about analytical techniques and dive into reports on our solutions applied by customers from all branches of science and industry.

Metrohm Information also offers you tips and tricks for the lab and the latest news on applications and products.


UPCOMING AGILENT EVENTS
FOR UNITED STATES & CANADA

August 2016

EMS (Environmental Measurement Symposium) 2016
Location:
Hyatt Regency Orange County
11999 Harbor Boulevard
Garden Grove, CA
Date: August 8-12, 2016

ACS (American Chemical Society) Fall 2016
Location:
Pennsylvania Convention Center
1101 Arch Street
Philadelphia, PA, 19107
Date: August 21-25, 2016

September 2016

AGBT Precision Health 2016
Location:
The Phoenician
6000 E Camelback Road
Scottsdale, AZ, 85251 United States Date: September 22-24, 2016

October 2016

SupplySide West Global Expo and Conference 2016
Location:
Mandalay Bay Hotel
3950 Las Vegas Boulevard South
Las Vegas, NV, 89119 United States Date: October 6-7, 2016







LOCAL METROHM WEBINAR
SCHEDULE 2016

November 2016

Confident Karl Fischer Seminar Series
Location: Toronto, Canada
Date: November 1st, 2016
Time: 9AM EST
Duration: 4 hour

Confident Karl Fischer Seminar Series
Location: Montreal, Canada
Date: November 3rd, 2016
Time: 9AM EST
Duration: 4 hour







UPCOMING KPRIME SEMINARS

September 2016

Lunch and Learn
Location: KPrime Facilities, Calgary
Date: September 21, 2016
Topics Covered:

Ion Chromatography
Titration
Near IR
For More Information Email info@kprime.net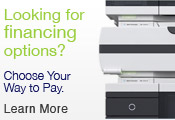 PROTECT YOUR INVESTMENTS

An instrument failure is serious business. It wastes time, sample, effort and money. Worst of all, it throws your lab off schedule – hurting your overall productivity, causing you to miss important deadlines and even calling your lab's overall reliability into question!

WE HAVE YOU COVERED





KEEP UP-TO-DATE WITH THE LATEST INDUSTRY NEWS.
Sign up for our e-Newsletter
and get updates on:
Laboratory Solutions
Latest Products
Events & Seminars
Promotions
Maintenance Tips
Application Notes
Field Tested Results
Get to know us
And Many More!

SIGN UP HERE